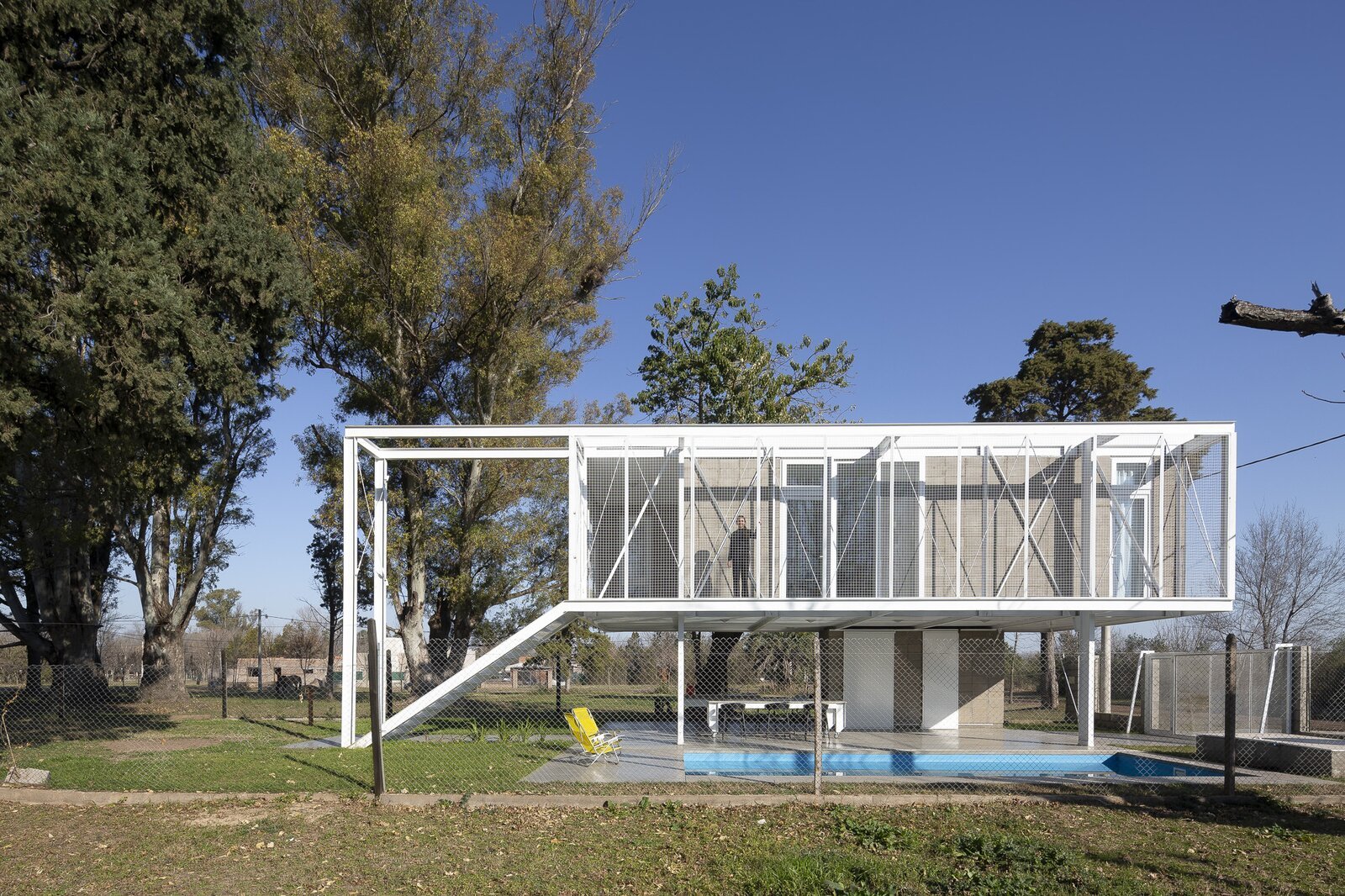 Architect Pedro Ferrazini wrapped the residence in a permeable metal frame and perched it on a small plinth, making it appear weightless. Houses We Love: Every day we feature a remarkable space submitted by our community of architects, designers, builders, and homeowners. Have one to share? Post it …
Author:
Grace Bernard
* VIEW the article originally published here.
** MORE curations: Al Cannistra at San Antonio ONE here.