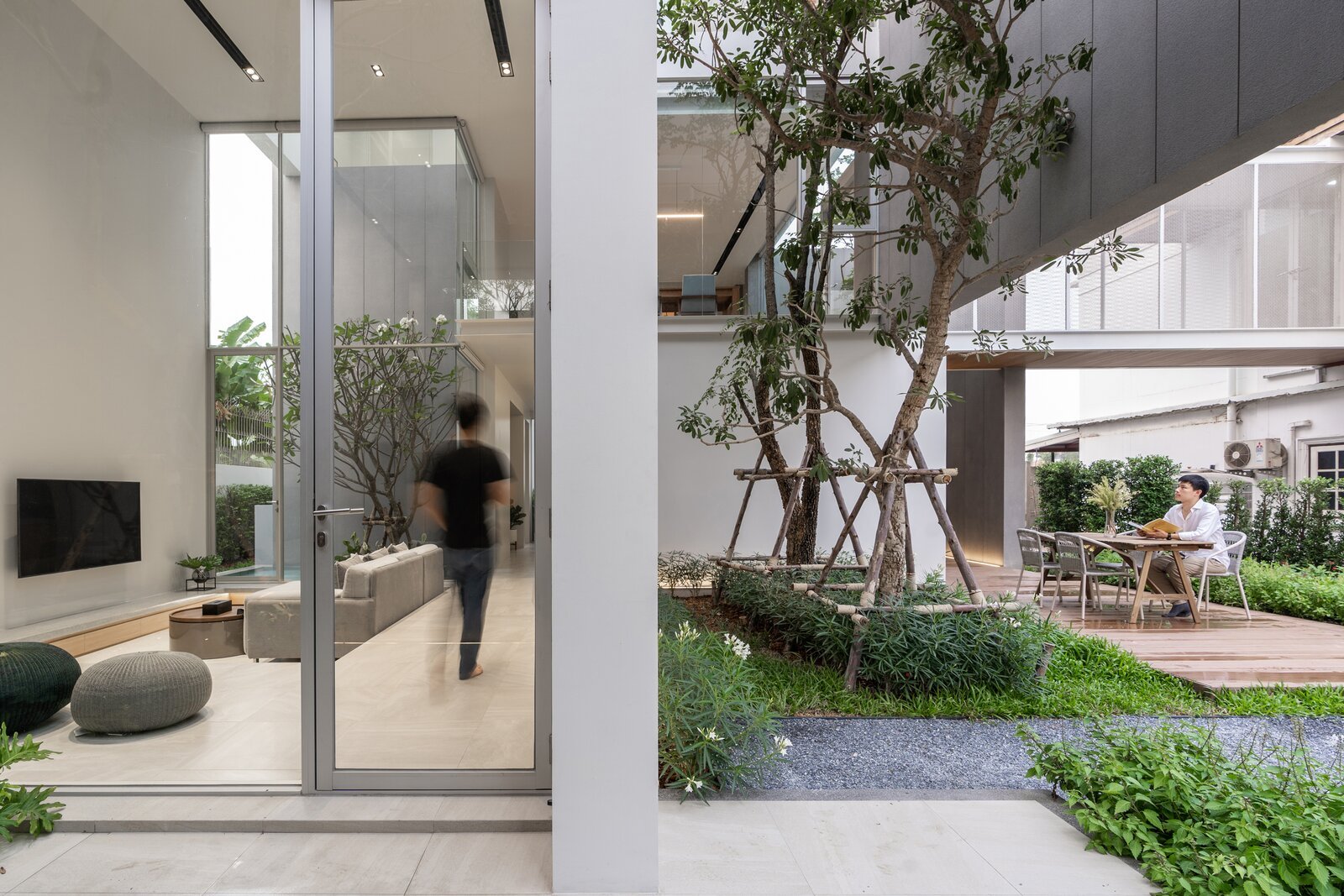 The family residence by Thai firm Looklen Architects features four different courtyards with trees that stretch beyond its double-height interiors. Designed around the concept of secluded togetherness, Mit Chit House—"Mit Chit" meaning close together—balances private spaces with more public ones that …
* View the article originally published here.
** More curations: Al Cannistra at San Antonio ONE here.